Our experience and knowledge in the domain are the key to successful delivery of your project
SUCCESS SOLUTIONS
Our portfolio includes projects for financial companies from Europe, the USA, China, the Middle East and Africa
TRUSTWORTHY EXPERTS
Great team of our specialists is powering the Bank and Financial projects digital transformation from scratch to upload
SATISFIED CUSTOMERS
Our regular customers and partners include banks from different countries with their own regulations and restrictions
Financial services
Here we have summarized our key projects and divided them into appropriate categories to make navigation easier
What we do
The choice of the particular technology or approach are based on the analysis of the problem, proposing an optimal solution and implementing it based on parameters coordinated with the client
Intelligent Automation
We will empower your processes automation with RPA and AI support.
Enterprise Integration
Let your systems communicate efficiently to increase business agility and transparency.
IT Architecture Transformation
We will transform your legacy into a flexible IT platform to allow a quick compose of financial products of any complexity.
New Generation Mobile & Web apps
Get new mobile & web apps with end-users oriented UI/UX.
CBS Integration & Customization
You can trust us integration and customization of deposits, loans and other banking services.
Back Office Solutions Delivery & Implementation
We will provide your business with customly implemented solutions such as EDI, CRM, etc.
Branch Offices Digital Transformation
You can change branch offices into modern experience centres with bright employees for happy clients.
Big Data Analytics
We will help to mine valuable business insights from your data.
Team of experts

System Analyst

Business analyst

Developer
VP of Banking Business Development

Delivery Director
Something to think about
We regularly conduct market research, monitor its trends and changes. And today we want to share with you our vision of where the global market is moving in the field of banking and financial technologies.
Digital Transformation in Banking
"Monolith Era" Sunset
Client's feedback
SMB, enterprise and startup clients return to us because they're happy with our work. Here's what they say about Andersen.

We received an effective software with all required functionality at a fair price. I would say that we didn't face any difficulties while working with Andersen's team: there were no misunderstandings about costs and requirements, every piece of functionality was delivered in time, and the system works like a charm.

Experts from Andersen showed incredible dedication and creativity while helping us to solve the challenge. We discussed what was expected from the product with Business Analysts, and the result didn't disappoint us: the solution includes all the necessary modules and functionality to cope with banking regulatory documents analysis effectively.

We have been working with Andersen for about 3 years. At the moment we engage in our projects 100 experts provided by this company. The main stack of technologies are the following: JS, React, TypeScript, Angular 5+, Redux, Unit Testing for the frontend, Java, Scala, Node for the backend, as well as the development of iOS/Android and assistance with QA Automation. So far, we are completely satisfied with our cooperation with Andersen and can recommend them as a reliable partner.

I want to express my gratitude to Andersen company and to each of the team members we were lucky to work with. Our cooperation with them was truly pleasant and fruitful. We are glad to have Andersen as a partner and hope our partnership will get strengthened with each day.

Andersen's developers did a good job. We are quite satisfied with the quality of the software, design, and the performance of the new functionality. But what we like most is the smooth operation of the platform without interruptions which is very important for making the software competitive on the IT market.

It was a pleasure to work with the development team provided for our project by Andersen. All of the team members appeared to be qualified, highly responsible, dedicated specialists who know how to do their job good. Also, there was no problem with communication: we found the common ground quickly. In one word, we really liked Andersen's development services.

Andersen team developed an excellent application and showed the genuine interest in producing great results. All the problems that we faced during the development process were addressed quickly and professionally.

We heard from our business partners that Andersen is a trusted outsourcing vendor that provides truly qualitative software development services. That's why we decided to contact Andersen when realized that there is an urgent need in the app improvements. And the team that was provided for our project didn't disappoint us. So we can confirm that Andersen is a good choice for your software project.

Developers from Andersen company are professionals in their field. Their contribution to the development of our fundraising platform is invaluable, and we are grateful to those specialists we were lucky to work with for their dedication, responsibility, and the excellent job they have done.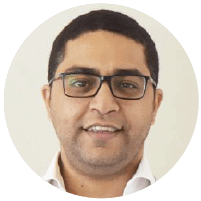 Throughout this project, Andersen staff that worked tirelessly were uniformly considerate and attentive to their assignments. In addition, the price for the development was good and the team was able to start the project 7 days after we applied to them.
Our Partners
Using an individual approach in the delivery of financial solutions we do believe that mutual respect and trust are essential ingredients to lay a foundation for success
Financial Software Development Services
From simple mobile payments to complex applications! We offer our all-round Financial Services domain expertise, first-class engineers, robust development processes, flexible customer-oriented approach.