Certified Engineers
You choose trained and experienced developers who fit your needs and your team
Proven Expertise
World-class projects used by businesses worldwide in multiple verticals. See how many we run today
Satisfied clients
89% of our clients say they are totally satisfied with our work processes and deliverables
Technologies
Utilize highly experienced specialists in desktop, web, and mobile development. Our developers employ the latest technologies, frameworks, and components to create solutions that combine a strong technical back-end with easy to use modern design
Other technologies (26)
Our satisfied clients
SMB, enterprise and startup clients return to us because they're happy with our work. Here's what they say about Andersen.

We have just started our relationship with Andersen, and they have proven to be a professional and effective organization. To date, my needs have been in the area of Quality Assurance. Projects were organized quickly, delivered successfully and to a high standard. Working with a remote contractor, communication is key, and this Andersen excels in. I would highly recommend Andersen to deliver a quality product, to specification, on time.

We hired 5 QA engineers from Andersen for functional mobile testing of the application for image capture and processing. The app has web and mobile versions and is designed to make mobile check deposit, enrollment, account opening, bill payment and other mobile-initiated processes simple and fun.

We asked Andersen to conduct a complex testing of our developed website. During the communication Andersen specialists offered us an efficient and cost-effective option that allowed us to save money for testing. From the very beginning of our cooperation the communication with experts was at a good level, and in the course of testing, Andersen proved their professionalism, providing quality work on time. Thank you!
We are completely satisfied with having Andersen as a partner. We believe that Andersen is the right outsourcing vendor for our company, which can develop truly effective and innovative solutions that are so crucial for the healthcare industry. Thank you and hope our further cooperation will remain fruitful.
The company made a great first impression with the business analyst who gathered requirements, measured the scope, and asked about our other needs. The project manager and other team members kept us informed about the schedule and progress and made sure that everything was going according to our expectations. Andersen stands out where it comes to communication and planning.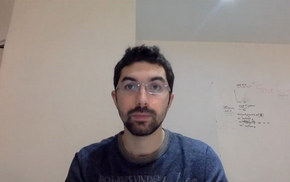 Jonathan Bibas
Co-Founder Ellis-Car - The Data Driven Company
Lasting partnerships
We have delivered effective coding solutions to innovative companies worldwide. Focusing on quality and putting our customer's business needs at the heart of everything we do has led to longstanding collaborations with major brands in many industries.