MHealth system that takes care of you during your sleep
Project ROI
After 6 months from release, we usually ask customers about the financial results of a project to make sure we did our job well
Project timeline
Andersen team has spent more than 240 hours every week on the development of this solution
2
weeks ahead of schedule
Full controll
The system record all vital functions a human's body
About the project
A world pioneer to revive ballistocardiography and a leading manufacturer of sleep sensing devices. The company is the world's only manufacturer of devices for contactless measurement of vital health parameters. Initially, the customer already had a part of the app developed but it worked incorrectly and lacked one of the key functions: the ability to administer the system. The company also faced the problem of the rapid growth of clients and the need to automate the work with user requests.
Tech Stack
JavaScript, Ionic, Angular.js, Node.js, Gulp, PHP, Golang, MSSQL, Cordova, Bower
Project team
Engineers with wide range of technical skills participated in this project. You can study their CVs and include in your team if need
Project Results
The system managed to ease night shifts for hospital staff. Nurses can always know whether all patients are in bed or someone feels bad. Automating the work with user requests allowed the company to process requests faster, increasing the users' loyalty. The introduction of additional calculation algorithms allowed to increase the accuracy of the received data. The developed system allowed to process data from more than 12,000 devices simultaneously.
Client's feedback
SMB, enterprise and startup clients return to us because they're happy with our work. Here's what they say about Andersen.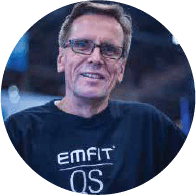 We are completely satisfied with having Andersen as a partner. We believe that Andersen is the right outsourcing vendor for our company, which can develop truly effective and innovative solutions that are so crucial for the healthcare industry. Thank you and hope our further cooperation will remain fruitful.