Who we are
Andersen is a software development company with a full cycle of services. For over 14 years, we have been helping enterprises around the world to transform business by creating effective digital solutions with the use of innovative technologies.
OUR TEAM
World-class developers, project managers, business analysts, UX/UI designers and more.
OUR STORY
Founded in 2007, we've delivered more than 883 projects, continuously growing and improving with our clients and experts.
OUR DEVELOPMENT CENTERS
Our developers work in progressive cities in Belarus, Ukraine and Russia.
Software development services
Developing hi-tech software solutions that bring businesses to the top
17 industries
127 ongoing projects
Team augmentation
The most professional software experts who live and breath informational technologies
10 days to start
2 weeks of trial
IT consulting
Employing modern technologies to open new business opportunities
23% IT cost optimization
34% increased business processes efficiency
Design
Creating an interface design that makes the hearts of users beat faster
99% fulfill the users' needs
85% of clients achieve business goals
DevOps
Strong-minded DevOps engineers to organize the process in the most efficient way
34% faster market entry
30% higher productivity
Project management
Seasoned project managers oriented at leading every project to success
25% lower risks
89% more effective communication
Responsibility
Andersen assume responsibility for the quality of applications developed and decisions that were taken during the development process, as well as provides guaranteed support for its products
Best specialists
We hire the best people in our business and open wide opportunities for development, creating an atmosphere in which innovations for your projects are born.
Focus on clients
Our business strategy is simple: if our customers' business is booming, we are growing too.
Commitment to results
The success of your projects is the only metric that really matters to us
Offices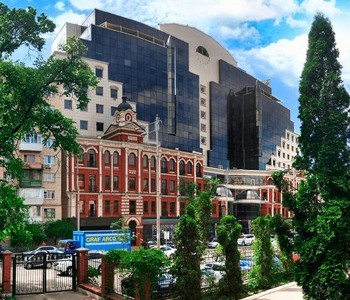 main office
75 Zhylianska Street, Floor 3, Eurasia Business Center, Kyiv, Ukraine

History of our company
This is the story of our achievements, strides, and the things we draw inspiration from