Unified software for various customers
Project ROI
After 6 months from release, we usually ask customers about the financial results of a project to make sure we did our job well
Project timeline
Andersen team has spent more than 360 hours every week on the development of this solution
4
weeks ahead of schedule
Payroll accounting speed optimization
All necessary processes of payroll accounting and HR management can be performed by the developed application alone.
About the project
Establishing offices in different parts of the world, international companies face difficulties in personnel management and payroll accounting in accordance with the regulations which are in force in each particular country. In order to comply with the labor legislation, companies have to use a variety of software products and hire a large staff of professional accountants and HR-specialists. Our task was to build a single software to solve the challenge.
Industry
Financial Services
Tech Stack
Java8, JPA Eclipselink, EJB, JMS, PostgreSQL, REST, Kong, Websocket, Angular5, Ionic 3, ElasticSearch (+Kibana)
Project team
Engineers with wide range of technical skills participated in this project. You can study their CVs and include in your team if need
Project Results
The solution allows reducing the cost for the accounting department and HR-specialists. High configurability allows adapting GlobePayroll to the requirements and features of each particular client. The customer signed contracts with 10 new clients in the last 2 months, and at this stage, the solution is fully adapted to work on the market of a number of countries. Besides, GlobePayroll became a partner of SD Worx which is one of the world's largest HR service providers.
Client's feedback
SMB, enterprise and startup clients return to us because they're happy with our work. Here's what they say about Andersen.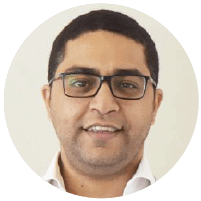 Throughout this project, Andersen staff that worked tirelessly were uniformly considerate and attentive to their assignments. In addition, the price for the development was good and the team was able to start the project 7 days after we applied to them.