Project enhancement to deliver product on time
Project ROI
After 6 months from release, we usually ask customers about the financial results of a project to make sure we did our job well
Project timeline
Andersen team has spent more than 520 hours every week on the development of this solution
4
weeks ahead of schedule
Searching speed optimization
One of the main tasks of the web application is to provide means for fast search of the desired real estate.
About the project
The customer is engaged in the real estate sphere in Denmark and was in need of a website, where people who want to buy property can search for a home of their dreams. The task of developing such a website was assigned to a team of high-skilled engineers from Andersen, each of which has a good deal of expertise in building sites of this type. According to the customer's requirements, the website was planned to include a wide range of features, as well as have a user-friendly interface.
Tech Stack
PHP, Angular, Symfony, React, Zend
Project team
Engineers with wide range of technical skills participated in this project. You can study their CVs and include in your team if need
Project Results
Features implemented by Andersen's team made the website of the customer the leading site for real estate search in Denmark. As the site has all the necessary functionality for the convenient search, the number of users significantly increased within the first months after launch. It led to attracting new investors and partners. This, in turn, allowed the customer's company to increase its share on the real estate market.
Customer market share growth
Client's feedback
SMB, enterprise and startup clients return to us because they're happy with our work. Here's what they say about Andersen.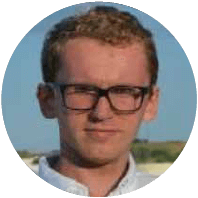 The added value that Andersen provided during the design and development of the project, including requirement elicitation, coding, testing stages, as well as control over the project progress, contributed to the successful completion of this project. We are completely satisfied with our fruitful cooperation with Andersen's team.