Healthcare software development company with proven expertise
Expert-level company in Healthcare Software Development
The high level of Andersen's Healthcare Software Development Services is confirmed by a number of certificates and achievements displayed below.
Nice to meet you!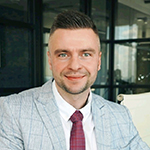 Dear Business Partner, I am delighted to introduce Andersen's healthcare development team and guide you through the complex world of digital transformation in Healthcare. I'm happy to assist you in your aspiration to improve the quality, efficiency, and coordination of patient care. Feel free to contact me for Healthcare Software Solutions. Best wishes and thank you for reaching out to our healthcare software development company!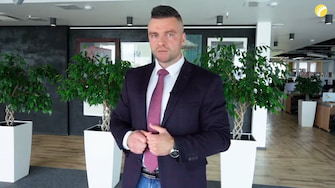 Greetings from our expert
Custom Healthcare Software Development Services
Custom Healthcare Software Development Services
EMR and EHR Software Solutions
With Andersen's top Electronic Medical Record and Electronic Health Record solutions, you will always be in the right position to effectively, safely, and seamlessly process sensitive medical data, provide high-quality medical services, and drive greater revenues.
Andersen's team is ready to help you with:
Development of advanced and secure EHR/EMR systems
Improvement and customization of EHR/EMR systems
Integration of EHR/EMR systems with other clinical software
See more