Mobile application development services
Impressive experience
Year over year, we develop dozens of Android and iOS solutions, as well as high-performance cross-platform applications
High-qualified specialists
Many mobile developers in our company are Google and Apple, master Java and modern platforms for application development
Successful solutions
Every year we work on projects for companies included in the Fortune 500 list, as well as for leaders of such industries as FinTech, eCommerce, and Healthcare
Outsource mobile development
Get an app that stands out and attracts users, on iOS, Android, or other mobile platforms. Cross-platform mobile development projects are the Andersen's specialty, delivering secure, scalable, and high-performance applications on multiple hosting environments. With our certified developers, you will be able to start the development within days and build a truly useful mobile solution.
3
days to provide developers
Versatile tools we work with
We have extensive experience in Mobile and Cross platform software development. Our engineers employ the latest technologies, frameworks and components to create solutions that combine a strong easy-to-use modern design with high performance.
Java
Kotlin
MobX
Objective-C
React Native
Redux
Swift
Know the real price of the project
You don't have to read tea leaves in order to find out the approximate cost of your future team. Just specify the number of developers you need and get an instant estimate on the price of your project
You may also include
In order to maximize project ROI, consider hiring the following specialists
Our engineers
Start building your development team today. Whether you're outsourcing a project or filling a skills gap, check out some CVs!
We are so confident of the excellence our experts deliver that we offer a 6-month warranty against critical or blocking bugs on anything our engineers create for you
Be sure of 100% quality
We aim to provide high quality at every stage of development so that you get a product you can be proud of
From initial negotiations to 1 prototype to 1 contract
Scope of work is

100% defined
Expertise mapping, roadmap development, SRS creation

100% requirements

are described
Architecture creation, UI / UX prototyping

Product structure

is defined
Pull Request Analysis with SonarQube, Code cross review by developers
Code is

100% valid

Code quality

is under full control
Functionality, UX, Performance, and Security testing

100% of functionality

covered with manual tests
Up to

70% of code coverage

with test automation
Autodeploy, E2E autotests, daily search for syntax and logical errors

10X lower failure

rates
Our satisfied clients
SMB, enterprise and startup clients return to us because they're happy with our work. Here's what they say about Andersen.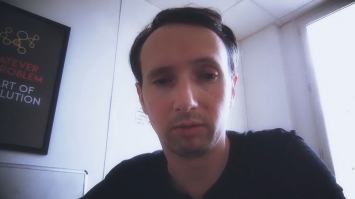 Hertereau Pascal
CTO Testapic - QA service