The Challenge
Interactive TV is a leading Russian telecommunications network, and has offered its subscribers streaming access to over 100 channels through its Android and iOS Zabava mobile apps since 2012. The apps also offered time-shifting, offline video viewing, and utilized adaptive bitrate technology to offer the highest quality video streams possible through a user's connection.
The vast array of content available and impressive functionality of the apps had been warmly received by subscribers, but many soon complained they were slow to load and would quickly drain their smartphone batteries. Interactive TV only had a limited timeframe, but were keen to upgrade the apps and find a solution to reduce hardware load without limiting the functionality that had proved so popular.
Our Tasks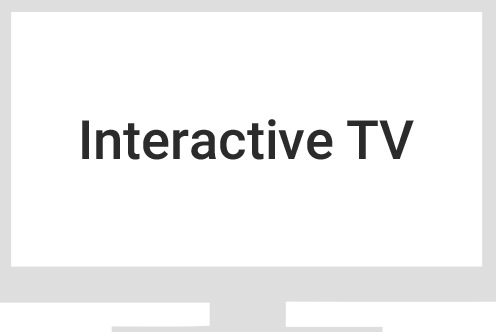 To realize the project in the shortest terms

Decrease application launch time and minimize hardware load

Optimize and simplify the user interface (UI)

Improve current functionality
The Solution
The shortest terms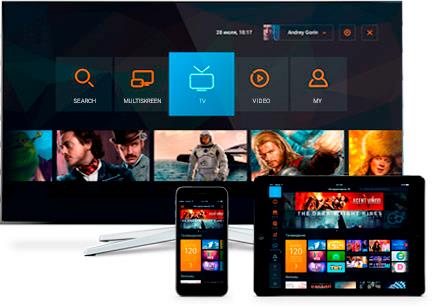 The strict time constraints of the project proved to be one of the toughest challenges, but we were able to successfully complete the app upgrades three weeks ahead of schedule and 6% under budget by dividing the development tasks into smaller component parts and instructing two or three developers to work on each element simultaneously.
Speeding up launch and operating
The slow load times and heavy CPU loads were found to be due to how the existing apps handled data exchanges such as the download and management of large data volumes for their in-built entertainment guides. Our engineers methodically went through the existing codebase to optimise requests and developed a new database manager to more efficiently download and filter the data. Performance and stability were then further improved by upgrading an outdated API and adding advanced error processing techniques. The new apps loaded 90% faster, required 57% less energy, and ran significantly more smoothly than the previous versions.
UI optimization
Our team of designers were able to improve the user interface (UI) by carefully balancing the needs of corporate brands, mobile platforms, and content, within the size limitations of a smartphone display. The new interface is both loaded with information and easy to use, and provides subscribers with a straight forward way to record and watch their favourite shows.
Impact
More than 100 thousand subscribers downloaded the apps in the first twelve months and signalled their appreciation of the huge improvements in load times and subtle improvements to the UI with thousands of positive reviews on the Apple App Store and Google Play.
Interactive TV is currently working to expand upon the success of the new Zabava apps and has employed Andersen to develop a dedicated smart television app for the Apple TV set-top box.
At the moment Andersen specialists are working on the smart TV version of Interactive TV for Apple TV set-top box. The application launch is planned for the next few months.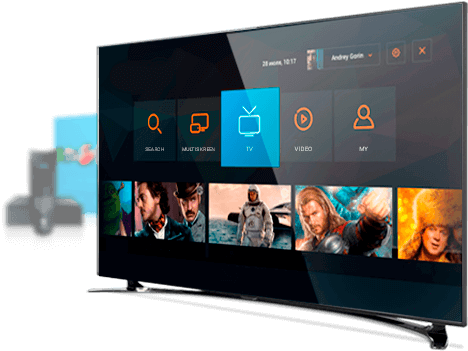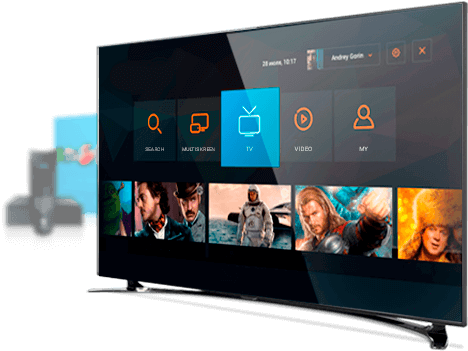 Essentially upgraded the quality

Double control did its part: new applications for iOS and Android almost didn't get any complaints from the users.

Met the deadline

We divided the tasks into small components as to make more developers work on the project simultaneously.

Saved the planned budget

Reasonable valuation of labour inputs and self-confidence allowed us to save client's descent sum of money.
statistics
7
month

Duration

8800
hours

Labour inputs

14
specialists

Project team
Business-analysis

200 hours

Visual design

600 hours

Development

5000 hours

Testing

2000 hours

Management

1000 hours
Android:
Android SDK
RxJava
Retrofit
SQLite
Picasso
Gson
Git
Support library
iOS / tvOS:
Swift
Objective-C
iOS SDK
AVKit
HTTP Live Streaming
Verimatrix
FMDB
MagicalRecord
Bolts
PromiseKit
Alamofire
Typhoon
Google Analytics
AppsFlyer
Fabric
Client's feedback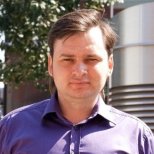 Sergey Korenev
Head of Clients Products National Cable Networks
We are satisfied with our cooperation with Andersen. The specialists understood the problem correctly and having started the work did even more than we expected, although it often happens vice versa. We decided to continue our cooperation on the project, Andersen team is working on further capability modification now.